The Movement from Broken to Beloved
Join us for a Healing Place Event
Friday, July 21, 2023 from 8:30 AM to 5:00 PM
Event Information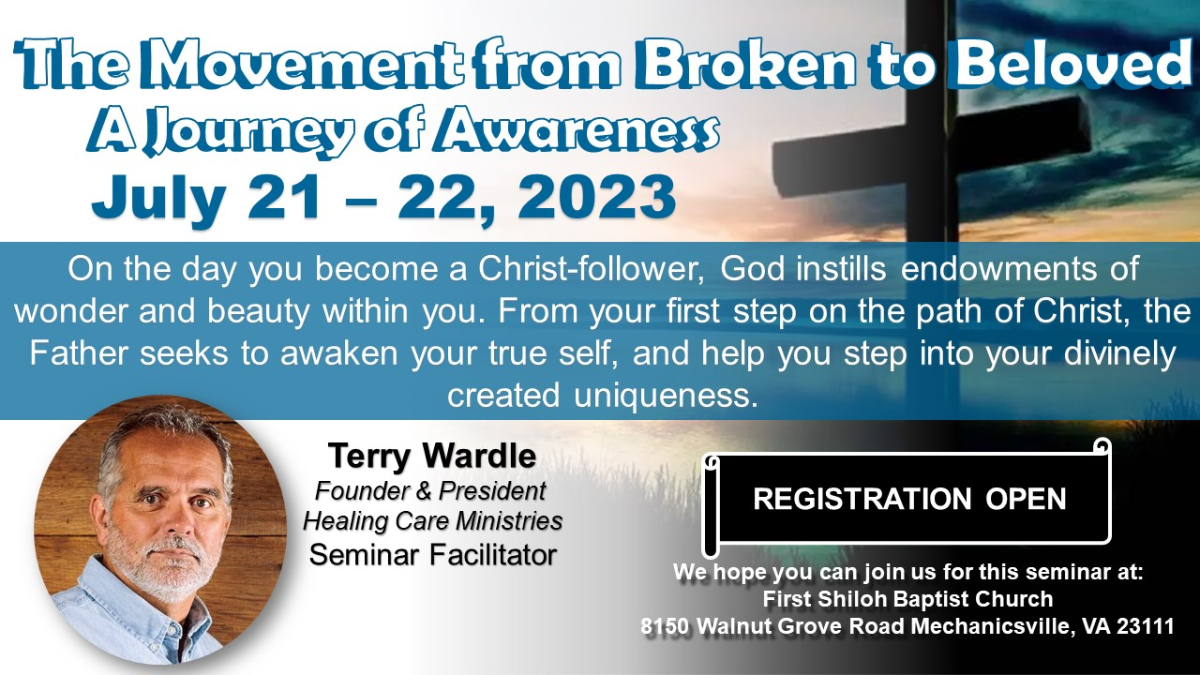 On the day you become a Christ-follower, God instills endowments of wonder and beauty within you. 
From your first step on the path of Christ, the Father seeks to awaken your true self, and help you step into your divinely created uniqueness.
However, the enemy of your soul, the unhealed emotional wounds of the past, and the message of the world that says you do not measure up, continually seek to diminish the wonder of you.
During this seminar, taught by Terry Wardle, you will be invited to make a journey of awakening with Jesus.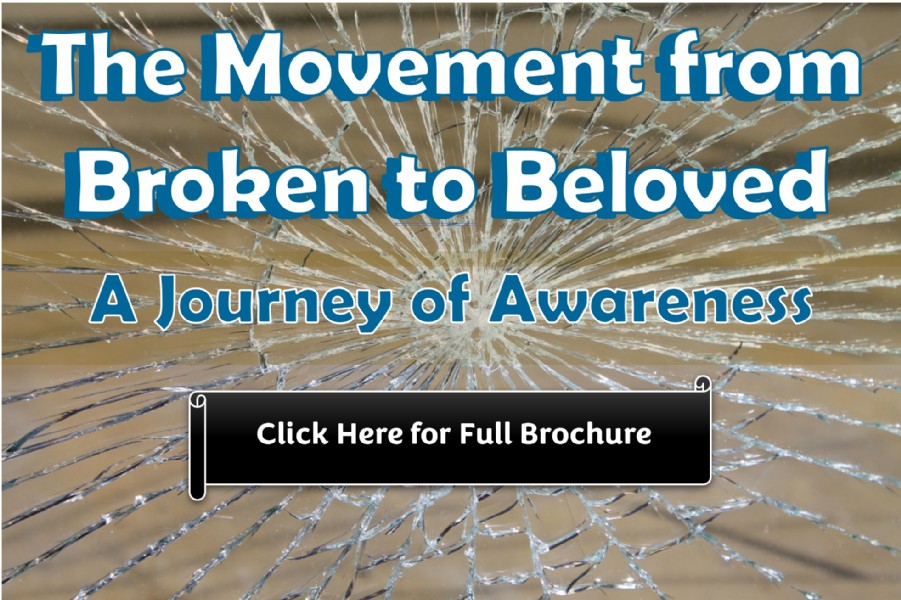 Featuring

Terry Wardle
TERRY WARDLE, DMin, Founder of Healing Care, LLC and HCM International and Professor Emeritus of Practical Theology.
Dr. Wardle has conducted numerous seminars and classes on Formational Prayer and Spiritual Formation. He has authored several books on related topics, including Identity Matters and Every Breath We Take.
Event Location
First Shiloh Baptist Church • 8150 Walnut Grove Road • Mechanicsville, VA 23111 •
Contact Information
Contact: Sharon Siler
Our Policies: